Give Windows Repair (All In One) from Tweaking.com. a try. - Note: Please use the latest available version.

Windows Repair is an all-in-one repair tool to help fix a large majority of known Windows problems including registry errors and file permissions as well as issues with Internet Explorer, Windows Update, Windows Firewall and more. Malware and installed programs can modify your default settings. With Tweaking.com - Windows Repair you can restore Windows original settings.

Download the latest version ===> here. Note: Version is 2.1.0 as of 11/25/2013.

Install and then run the program.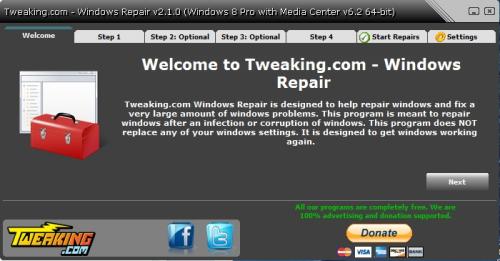 Click on each of the Step tabs or use the Next button and perform the indicated processes if you have not already done the same or similar things. It's important to do these steps so please take the time to do so.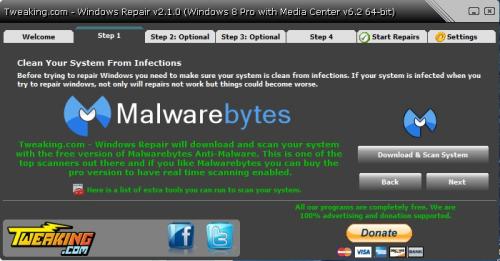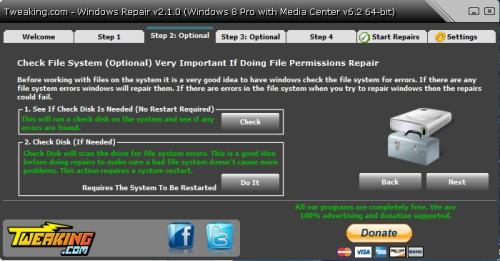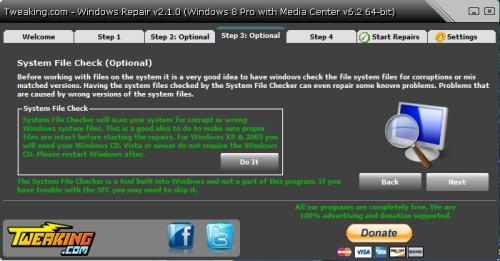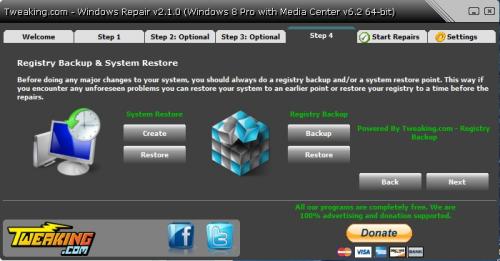 Click on the Start Repairs tab.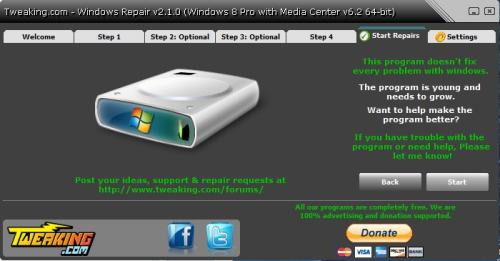 Click Start. If you did not perform Step 4 to create a registry backup, you will be prompted to do so. I strongly urge you to do it.
 

Click the Unselect All button then select just the items shown in the following image unless directed to do otherwise.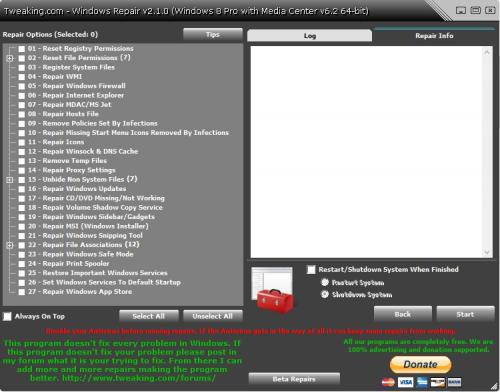 DO NOT check the Restart/Shutdown System When Finished box as you will want to see anything that happens during and at the end of the repair process.

Click the Start button and let the process run to completion. Record error messages if there are any then reboot.

Note: Anything prior to Vista requires you to have a Installation CD to run SFC (System File Checker).
Edited by Ztruker, 16 December 2013 - 08:22 PM.