Hi,

For some reason I can't search from my address bar. When I enter a query it will bring my ISP page saying it can't perform the search or something to that effect. Could anyone help me with this issue please?

Example: a search for "WhatTheTech" in the address bar brings up this page: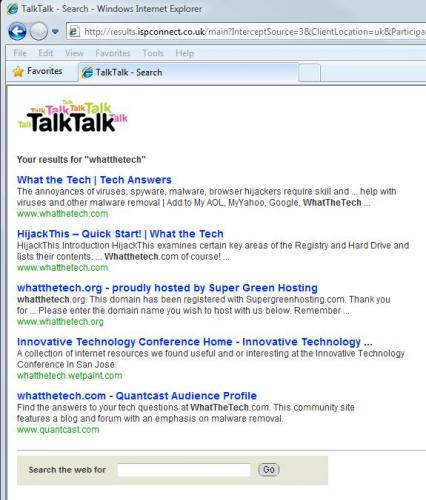 FYI:
Recent Infection Topic & Unusual Host Files
Edited by manicd, 21 May 2010 - 06:26 PM.