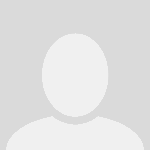 Hijacked Home Page
Started by
Freshbeer
,
Jan 18 2004 11:07 AM
This topic is locked
Posted 18 January 2004 - 05:32 PM
Set your home page via IE Tools->Internet Options. Does the PC seem to be ok now?
Microsoft MVP Windows-Security 2005
The Boot camp at Spywareinfo.com
---
Posted 21 January 2004 - 03:38 PM
Yes, P.C. is working fine. Have checked other profiles and run HJT. All seems to be o.k. Thanks for the help





---
Posted 21 January 2004 - 08:22 PM
Glad we could help.

If you need this topic reopened, please request this by sending
Email to Zero
or
Email to cnm
or
Email to Coyote
Choose only one of the above
Include your post user name and detail why you need it reopened with a valid link to your post, any bad links or emails that are not from the original poster will be deleted without response.
Others please start a New Topic.
Microsoft MVP Windows-Security 2005
The Boot camp at Spywareinfo.com
---
---
0 user(s) are reading this topic
0 members, 0 guests, 0 anonymous users