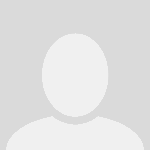 About:blank Causing Trouble Over And Over
Started by
HelpMeRonda
,
Jul 26 2004 04:08 AM
This topic is locked
Posted 01 August 2004 - 03:39 PM
OK, I assume everything is working OK now?
---
Posted 02 August 2004 - 09:49 AM
oh sorry! everything's pretty much fine. thank you ! -you are wonderful-

---
Posted 02 August 2004 - 12:16 PM
You're welcome - glad to help

To help keep you clean follow the recommendations in Tony's article here:
So how did I get infected in the first place?
As this problem has been resolved the topic will be closed. If you need this topic reopened, please request this by sending an email to us at the following link
(Click for address)
The subject of the email must be

"Reopen"

. Include your post username and details about why you need it reopened, with a valid link to your post.
---
---
0 user(s) are reading this topic
0 members, 0 guests, 0 anonymous users