I understand. Is KDE a type of OS other than Windows, for example, making the installation of a VM more compatible with Linux?

 
kde is a desktop, think of it like this, in windows 10 you can have 2 options on what you see and use as your desktop, either the tiles thing or the older looking desktop similar to window 7.
so in linux you can install a number of different looking desktops which all look different and might use different apps as the defaults but the os is still actually the same underneath.
there is no compatibility problem with vm's and linux so not sure what you actually mean by that bit.
 

Zorin which I once installed in a VM was much like Windows. I would try mint for size and have to learn terms like SUDO before you can see whether the firewall is on or off, for example.
really no idea why your so worried about a firewall (after all your behind a firewall anyway.) but every distro is different in how you may access and configure things.
for example in suse i use yast to access most things and don't use a terminal for very much at all usually.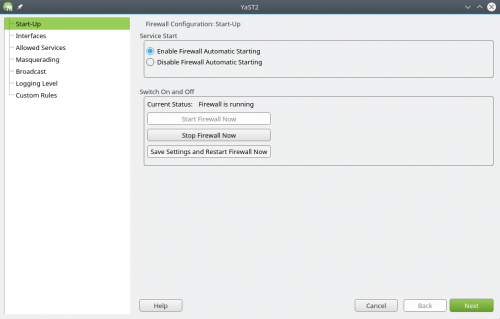 However, for some reasons, many people use Ubuntu or one like it. Is there an advantage to Ubuntu that comes to mind?
good guides on internet because it is one of the more popular distro's, but in my opinion a linux distro is a linux distro and the advantages are over the windows os and not each other.
eg. no malware scanning, faster, more reliable, doesn't spy on you, etc. etc.
 

I notice in tutorials that after installing the box and  with the distro in download, they click storage. Then the click empty then CD and enter the distro ISO from download.

 

Is this because they are just doing it differently and your way is sufficient or is a step yet to come?

 

>>This your equivalent but the green arrow eludes me," so click on the folder with the green arrow and a new window will open so you can navigate to where your ISO's are."

 

Are you and they doing the same thing just two different ways of installing?
don't really know peter did you see anything different when you tried installing a vm to what my pictures showed? maybe things look different in the windows version of virtualbox.
as to clicking storage and entering the location of the iso there, yes you can do it that way also, but that is under the machines settings options and i didn't touch on that subject because there was no need.
like most things with computers there is always more than 1 way to do the same thing.
 

*If this is tedious, just speak up, please.
stop worrying so much, we're all here to help and what's more i enjoy doing it, so even if you never use my instructions or completely ignore any advice or suggestions i may provide then as far as i'm concerned my time was still well spent.