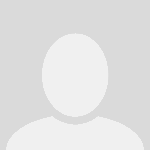 KIndle
Started by
Peter1
,
Dec 27 2011 09:32 AM
Posted 27 December 2011 - 09:32 AM
I have both norton and a belkin router. Is it necessary to disable both to set up a Kindle?
---
Posted 27 December 2011 - 12:39 PM
Hi Peter, When I set up Kindle's for my customers I don't disable anything..... I just make a note of the router's SSID (the name that the routers wireless access point broadcasts) and set the Kindle to "connect" to it...it will then ask for the password or WPA key and after I type this in it connects and then in future remembers it all.... Hope this is the sort of info you wanted but if not post back and I'll do my best to clarify Regards paws

---
Posted 27 December 2011 - 12:53 PM
Thank you very much for your help. I persevered and finally succeeded;I did not like to have my characters exposed regarding the router key and I worked around it. I did the work and my wife will read the books. Dagwood Bumstead.

---
Posted 27 December 2011 - 01:08 PM
Happy Reading...!

Regards paws
---
---
0 user(s) are reading this topic
0 members, 0 guests, 0 anonymous users